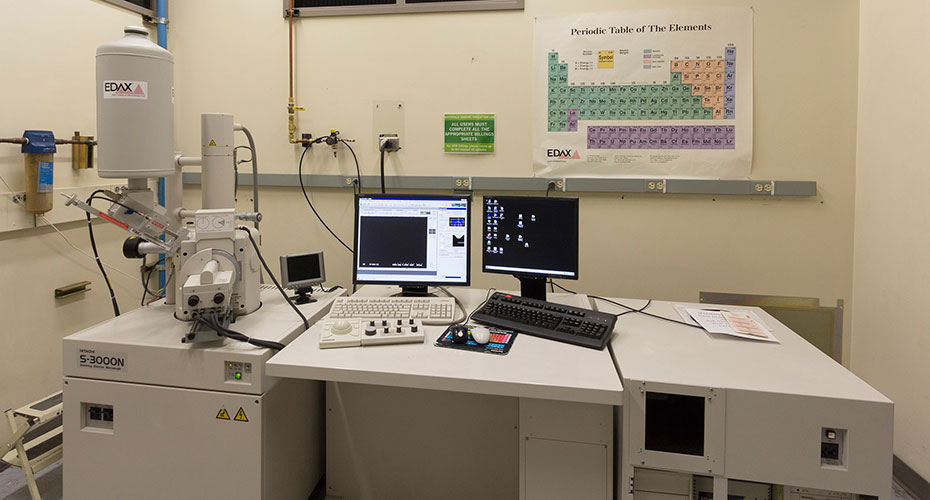 Hitachi S-3000N Scanning Electron Microscope (SEM) with Secondary Electron (SE), Backscatter Electron (BSE), and EDAX HIT S3000N Energy Dispersive X-ray Spectroscopy (EDS) Detectors
Specifications:

Secondary electron resolution: 3.5 nm to 50 nm (sample dependent)
Backscatter electron resolution: 5.5 nm to 100 nm (sample dependent)
Magnification: 15 to 100,000x
Filament: Tungsten filament
Accelerating voltage: 0.3 to 30 kV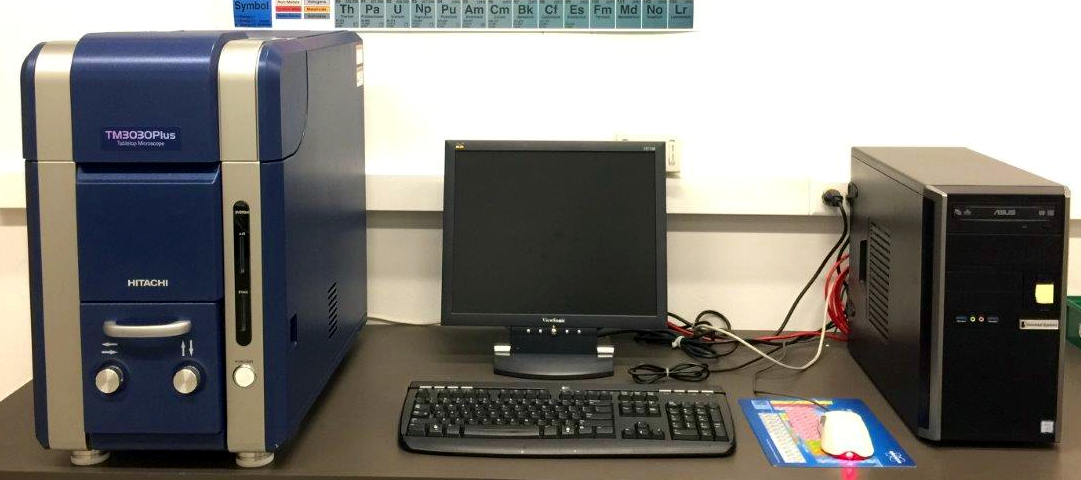 Hitachi TM3030Plus Tabletop Microscope (SEM) with SE and BSE Detectors
Specifications:

The detectors can be effectively operated under low-vacuum conditions and can support SE and BSE image observation without a metal coating.
The TM3030Plus can be used to view BSE images, SE images, and mixed images. 
Magnification range : 15 to 60,000x (Up to 240,000x with digital zoom)
Accelerating voltage: 5 kV / 15 kV / EDX

5 kV Accelerating voltage: emphasizes surface detail
15 kV Accelerating voltage: can be used throughout the magnification range and gives the best resolution
EDX (15 kV Accelerating voltage with large current mode): used for elemental analysis or low contrast specimens

Note: This SEM isn't currently equipped with an energy dispersive X-ray spectroscopy (EDS / EDX) detector for elemental analysis.