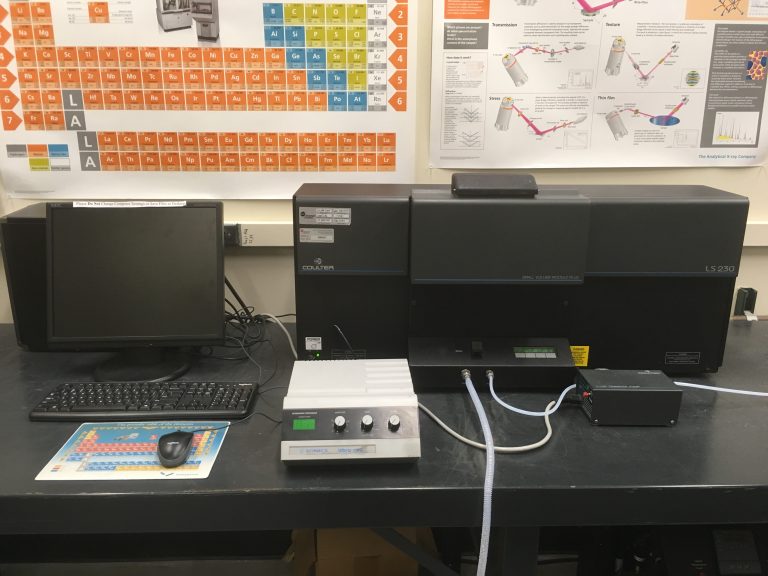 Specifications
Multi-frequency Laser Diffraction analysis
Measuring range of .04 to 2000 μm using PIDS (polarization intensity differential scattering) technology
Small Volume Module Plus holds approximately 125 mL of liquid diluent
132 optical detectors
116 size channels
Fraunhofer model of laser diffraction
Mie scattering PIDS
Applications
Quality and process control for milled powders
Ensure ceramic processing repeatability
Determine approximate solubility for particles based on size
Training
Required Training
There is no current training video for the PSA; that is coming soon. Please contact us directly for in-person training.
Additional Resources
Aspect Ratio of Particles
Rates
| | |
| --- | --- |
| University of Utah users | $27.33 |
| Off-Campus, Academic users | $41.81 |
| Off-Campus users | $54.66 |
For the complete list of rates and more information about operator assistance, please review our lab rates.
Scheduling
If you already have an account with us, you can find the machine on Cores under Materials Characterization - Meldrum.
If you don't have an account with us yet, please contact us about your application. You may then create an account with us and begin work.