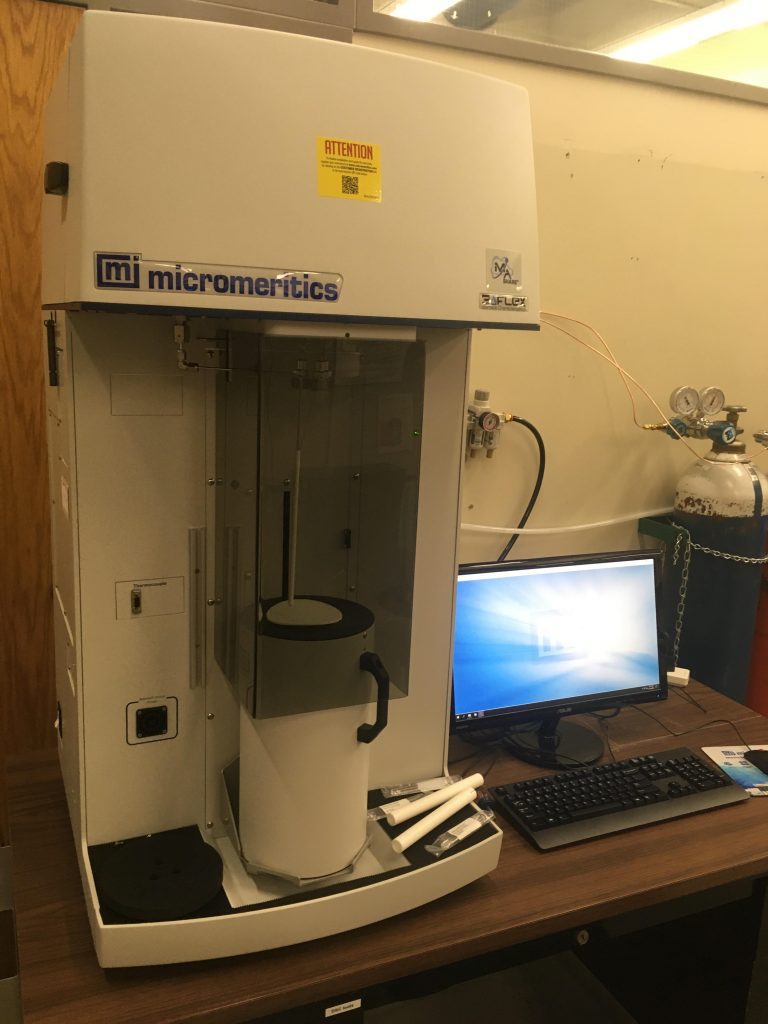 Specifications
3 ports for simultaneous data collection
Vacuum of 8.0E-6 mmHg
Minimum measurable surface area of .01 m2/g
Port 2 has a 0.1 mmHg transducer for precise micropore measurements
Up to 90 hours of unattended analysis
Applications
Specific surface area of porous powders
Relative porosity of catalysts and pharmaceuticals
Pore size and volume for carbon filtration materials
Rates
| | |
| --- | --- |
| University of Utah users | $5.18 |
| Off-Campus, Academic users | $7.92 |
| Off-Campus users | $10.36 |
For the complete list of rates and more information about operator assistance, please review our lab rates.
Scheduling
If you already have an account with us, you can find the machine on Cores under Materials Characterization - Meldrum.
If you don't have an account with us yet, please contact us about your application. You may then create an account with us and begin work.