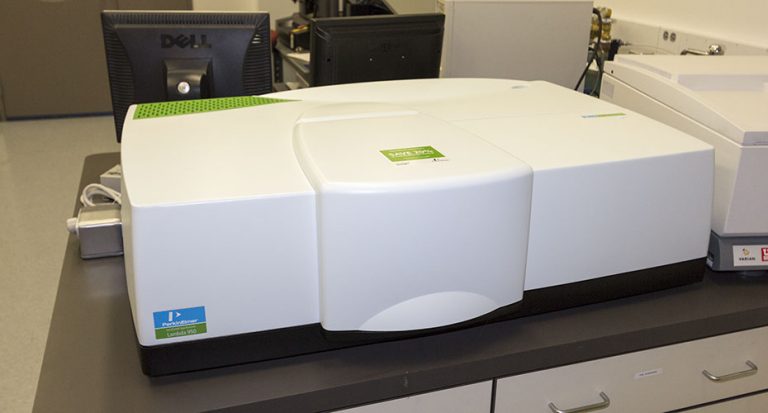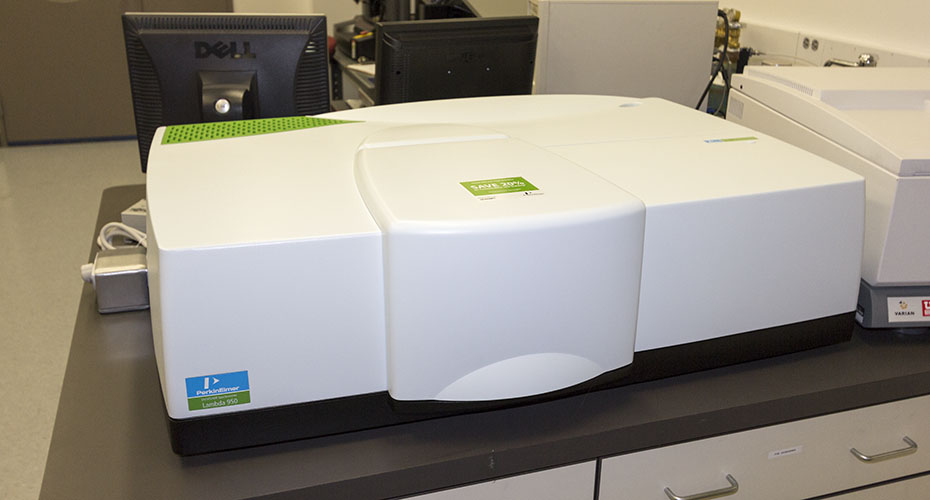 Specifications
175 to 3300 nm wavelength range
Tungsten-halogen and Deuterium lamps
Interchangeable snap-in modules for varied sample types

2D detector

PMT and PbS Detectors
Full-range wavelength coverage

Universal Reflectance Accessory (URA)

Angles 8-65° with a 0.5° step size
Horizontal mounting
185-3100 nm wavelength range
Spot size up to 5x5 mm

150 mm Integrating sphere

Spectralon coating is highly reflective
200 to 2500 nm wavelength range
Sample size up to 150mm2
Applications
Glancing reflectance of glass and other optical components
Quantification of colored materials
Identification of material concentration using the Beer-Lambert law
Find the time-of-reaction for certain chemical changes
Determine the band-gap of certain semi-conductors
Rates
| | |
| --- | --- |
| University of Utah users | $21.58 |
| Off-Campus, Academic users | $33.02 |
| Off-Campus users | $43.16 |
For the complete list of rates and more information about operator assistance, please review our lab rates.
Scheduling
If you already have an account with us, you can find the machine on Cores under Materials Characterization - Meldrum.
If you don't have an account with us yet, please review How It Works for information on getting started.